Happier with Gretchen Rubin
More Happier: A Surprising Benefit of Daily Visits to the Met, a Funny Sign from the Hollywood Picket Line, and a Same-Day Book
Something Making Us (More) Happier
Elizabeth: She's looking forward to taking a family trip with the dogs.
I've Been Meaning to Ask You
As part of the research for my book Life in Five Senses, I visited the Metropolitan Museum every day, and I've never stopped. Elizabeth asked me if the habit has started to feel onerous.
Here's the painting I mention: King Lear, Act I, Scene I by Edwin Austin Abbey.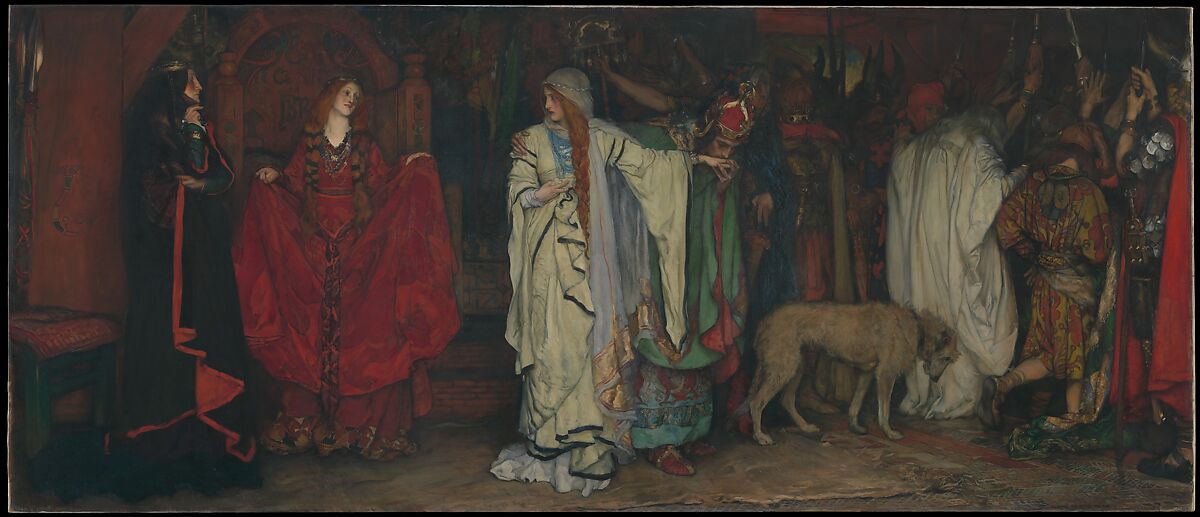 Spotlight on a Tool
There's a new feature in the Happier app: in the Know Yourself Better Journal, you can now easily edit and archive your responses for easy reference.
You can unlock this feature with a subscription. If you're a first-time user, you can sign up today and try the first month for free. Head to thehappierapp.com to learn more or download from the App Store or Google Play.
I've Been Meaning to Tell You
I tell Elizabeth how much I loved the photo she sent me, of actor John Hamm on the Hollywood picket line.
He's holding the sign that says, "That's what the money is for."
It's a reference to a TV show we both love, Mad Men. Hamm played Don Draper, and that line is a reference to a conversation that takes place in the episode called "The Suitcase," one of the best episodes of TV ever.
Quotation
How am I to read these books? What is the right way to set about it? They are so many and so various. My appetite is so fitful and so capricious. What am I to do to get the utmost possible pleasure out of them? And is it pleasure, or profit, or what is it that I should seek?
Virginia Woolf, "How Should One Read a Book?"